Having both grown up in the Great Southern, local couple Kia and Michael couldn't have imagined planning the most important day of their lives anywhere else. The couple got engaged in Melbourne on their 8-year anniversary and upon returning home, Kia planned much of the day herself, along with the help of her sister Rani.
The intimate ceremony by local Celebrant, Sarah Thompson, married the couple in the company of their closest friends and family. Ben & Ebony captured every special moment and photographed the bridal party on their journey from the ceremony to the reception venue, Lavender Cottage.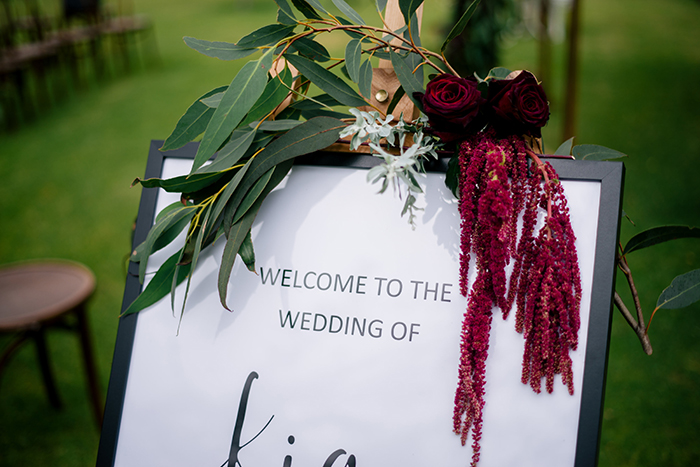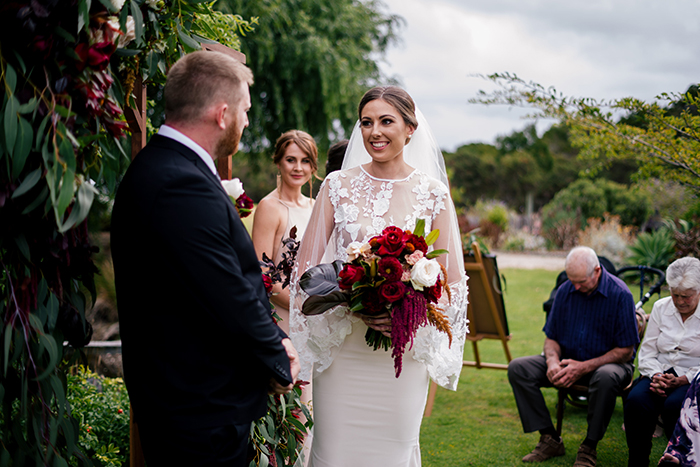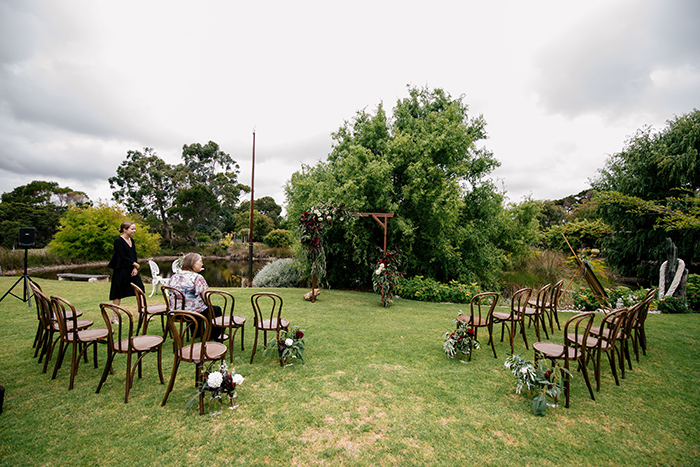 Kia's wedding gown was a joint collaboration and a testament to the incredible talent of her best friend and bridesmaid Bridget, who designed the top and skirt combination whilst Kia was visiting her in Germany. The friends found the lace and material in a fabric warehouse there and Kia returned home to have the skirt made by Donna T. The bridesmaids wore dresses from Reformation while the men donned suits from Tarocash.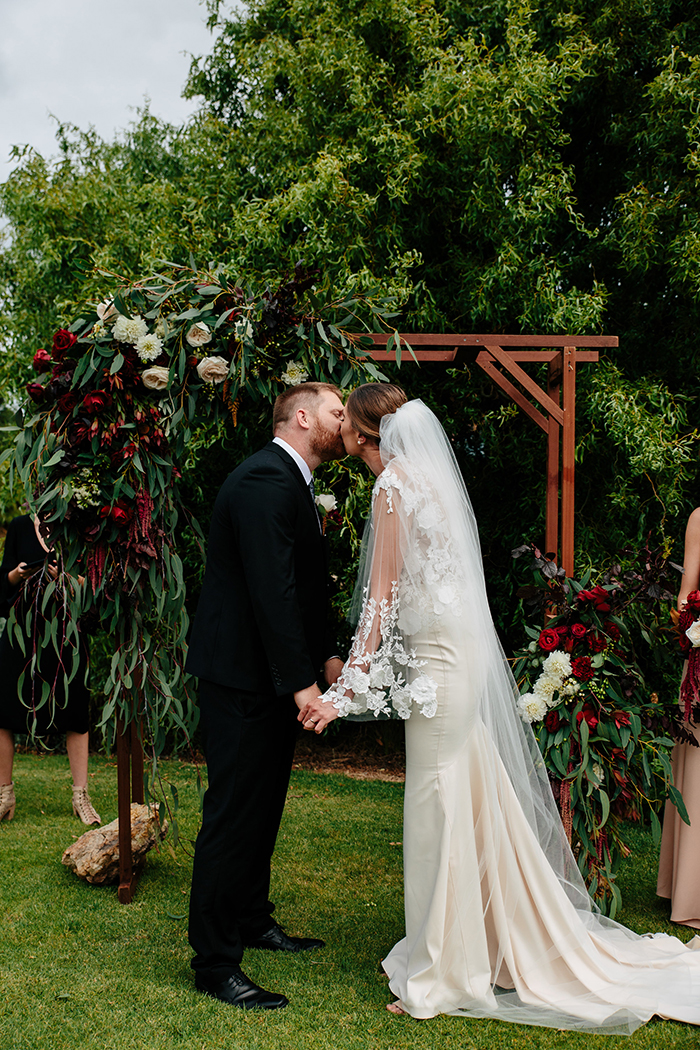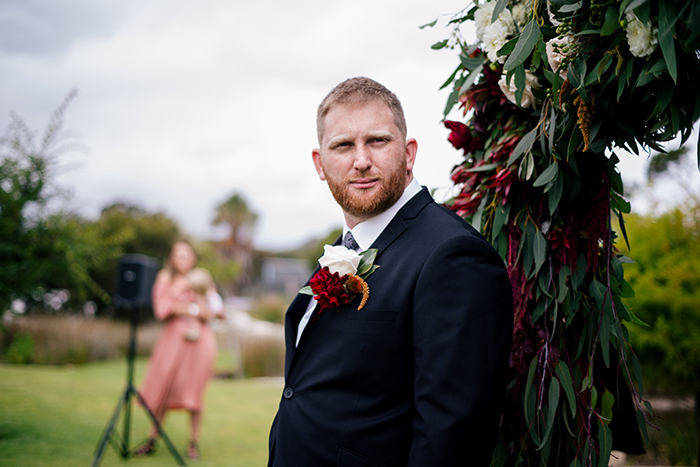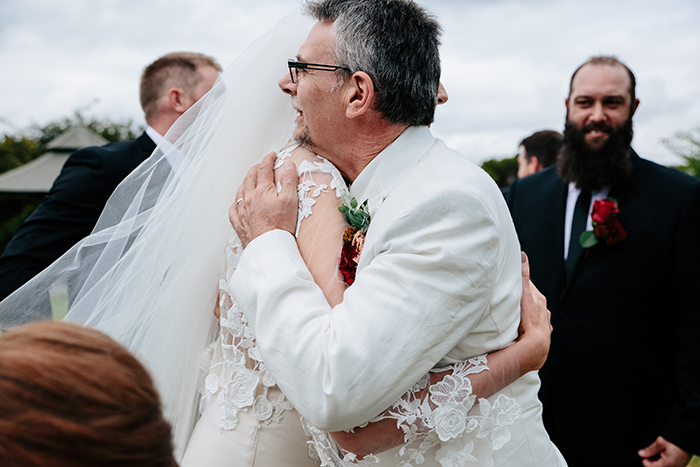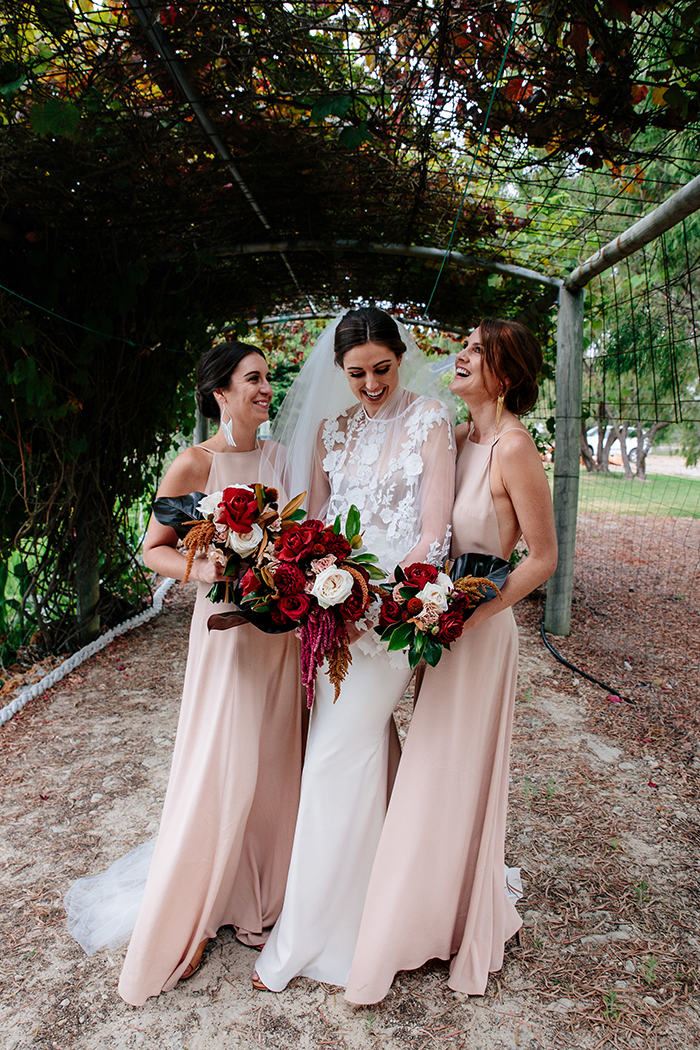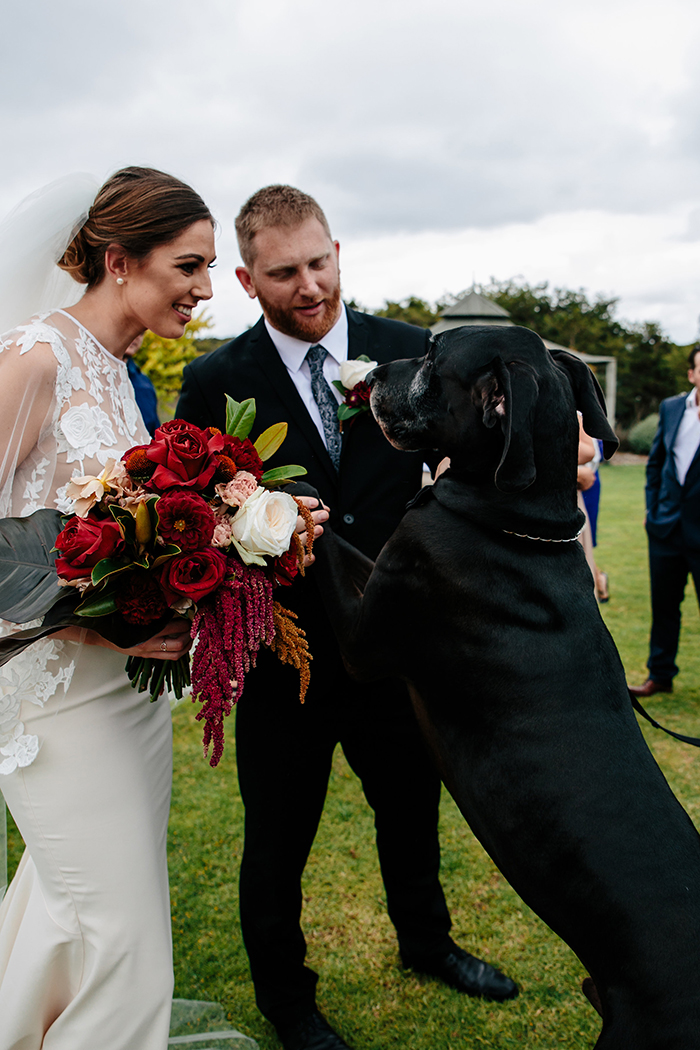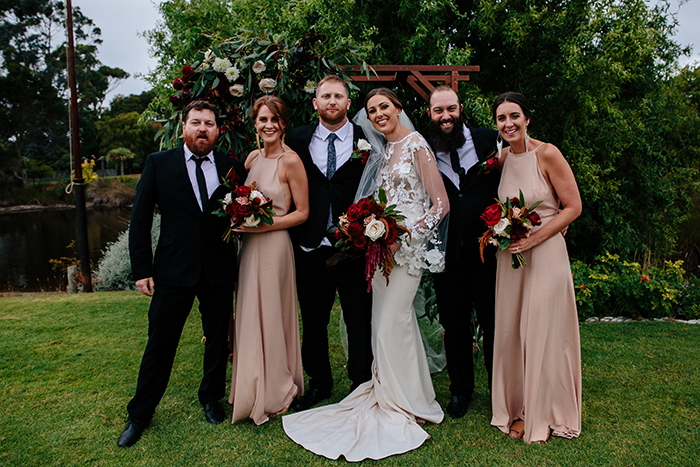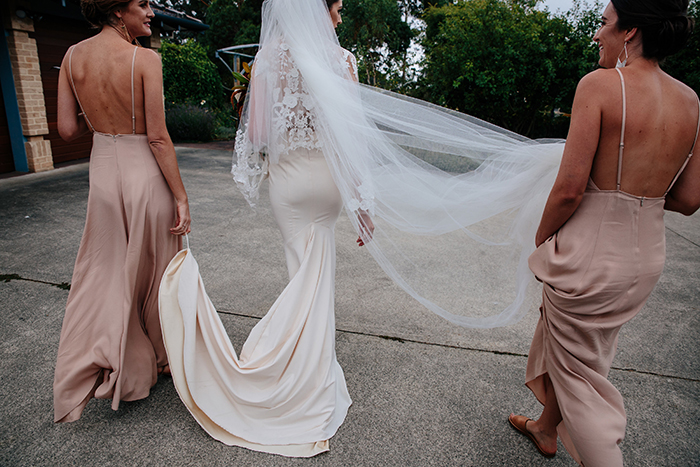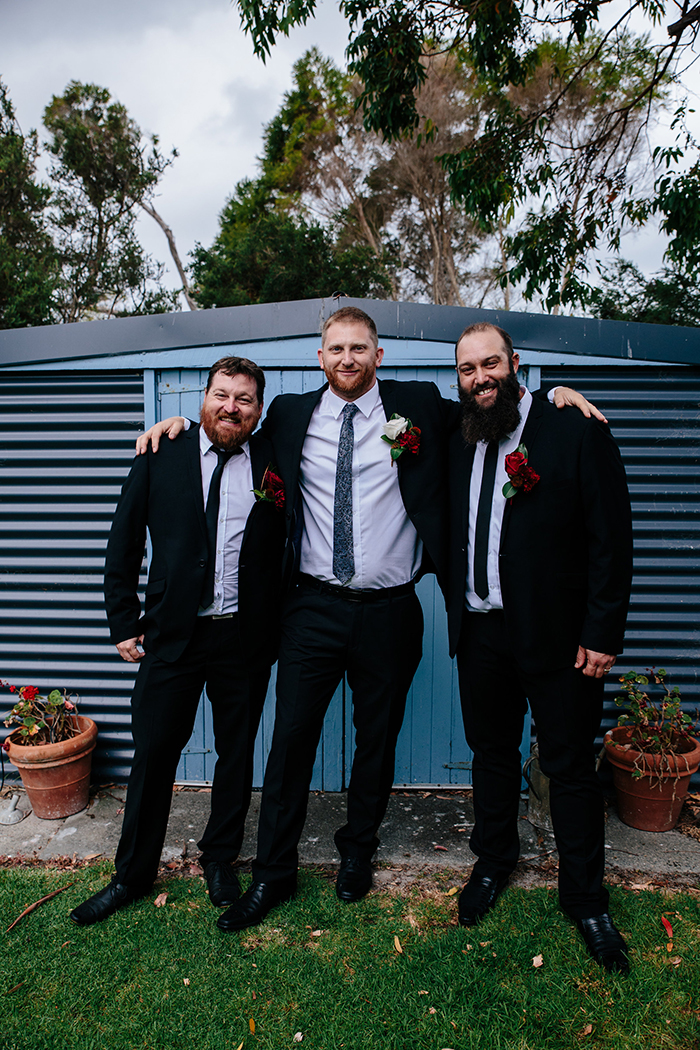 Prior to the ceremony, Kia and her bridal party enjoyed a brunch from DLVD. catering while having their hair styled by Casey Greay from Headcase. Carly from The Temple Boutique Spa beautified the ladies to perfection with her impressive makeup skills. Kia's engagement ring was designed by local jeweller Mark Blyth Fine Jewellery who crafted the ring from an aquamarine stone she inherited from her mother. Michael wore his father's wedding band.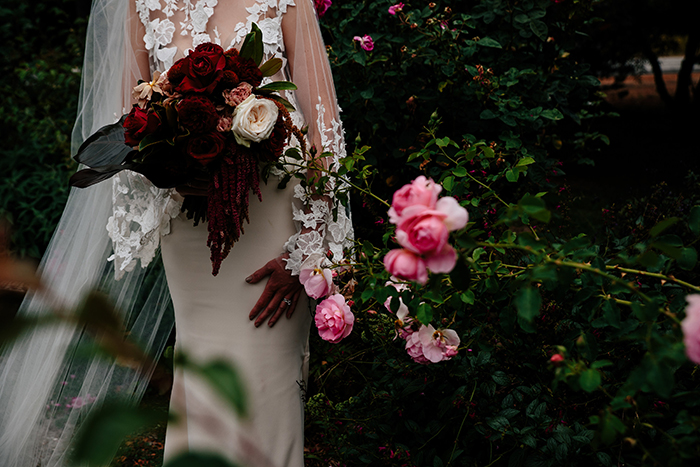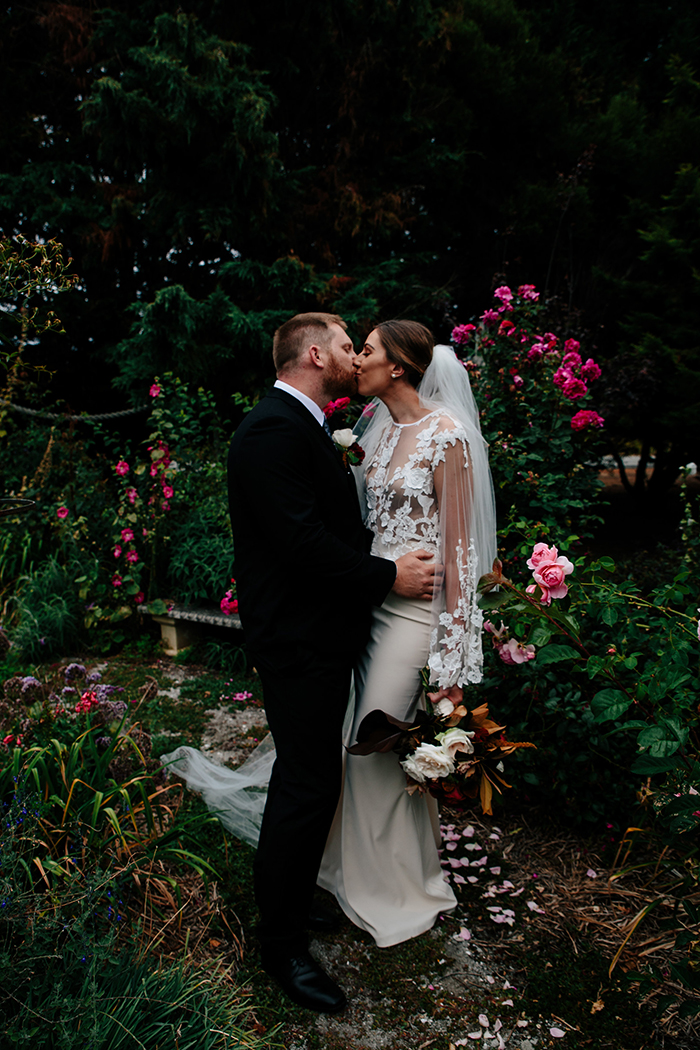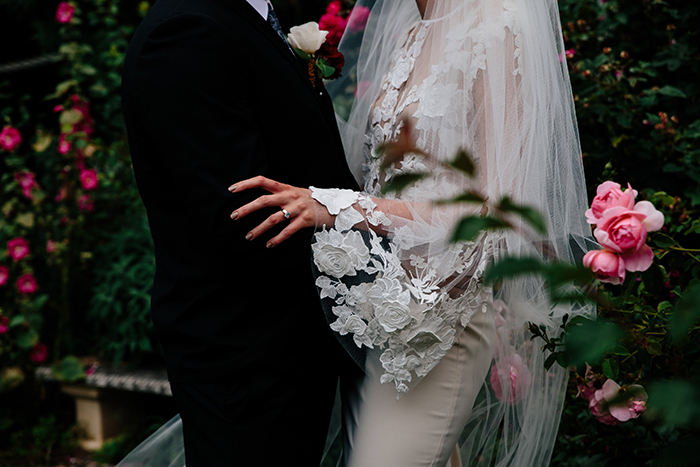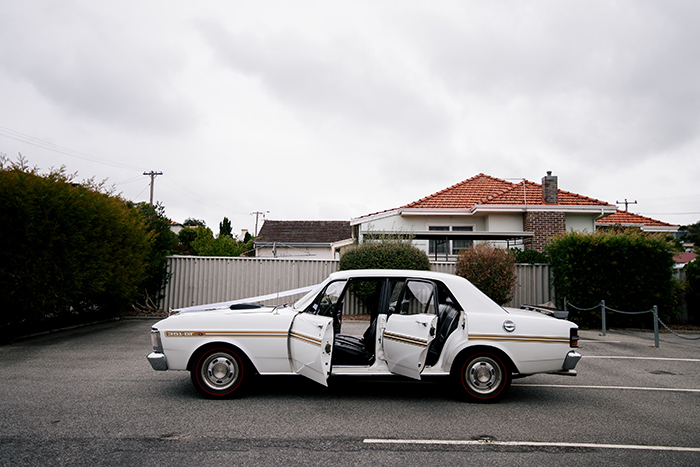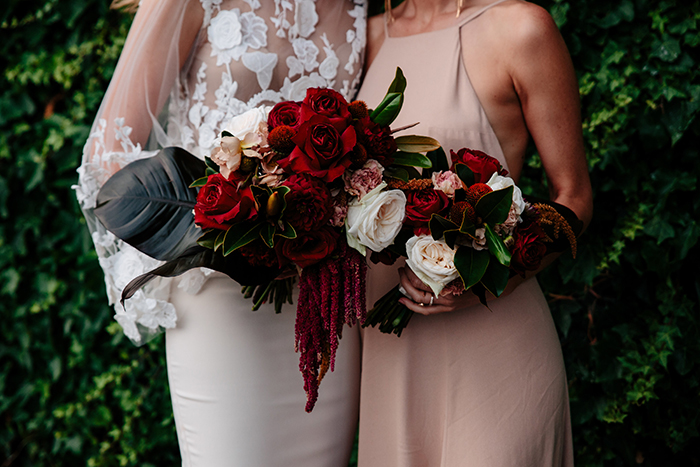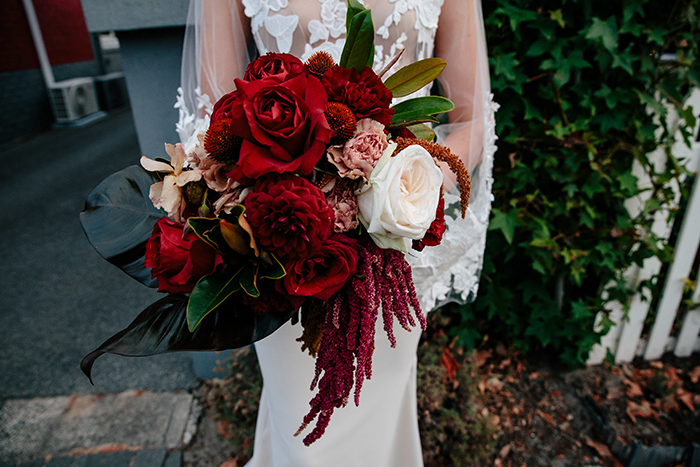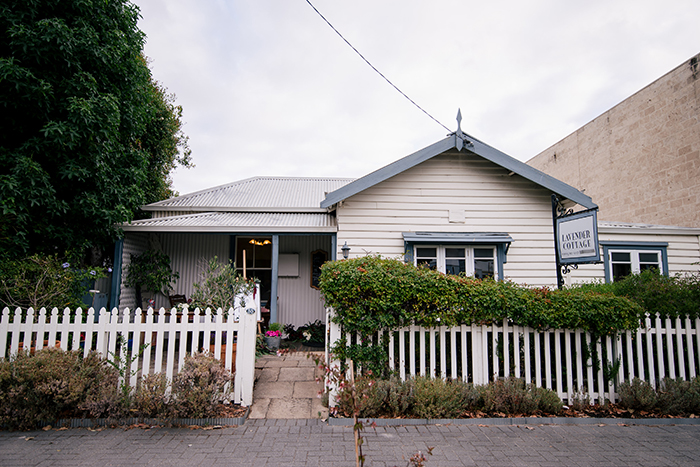 At the reception, guests were treated to a grazing table by Natalie Schorer from Wild Flos who was also the florist and stylist for the couple while Zoe McCain made their wedding cake.   Kia and Michael are grateful to all of the talented individuals who helped to make their day a perfect reflection of themselves. The couple enjoyed their small, intimate ceremony and believed that this made the overall day relaxed and stress-free. One groomsman woke up with a suspected case of the chicken pox and was unable to attend. It was later diagnosed as an allergic reaction and 30 minutes prior to the ceremony raced to join his best friend at the altar. Aside from this, the day went ahead perfectly and Kia and Michael describe the experience as unforgettable.
 Relax and enjoy it as it goes by so fast. We wish we could have ours all over again so make the most of it!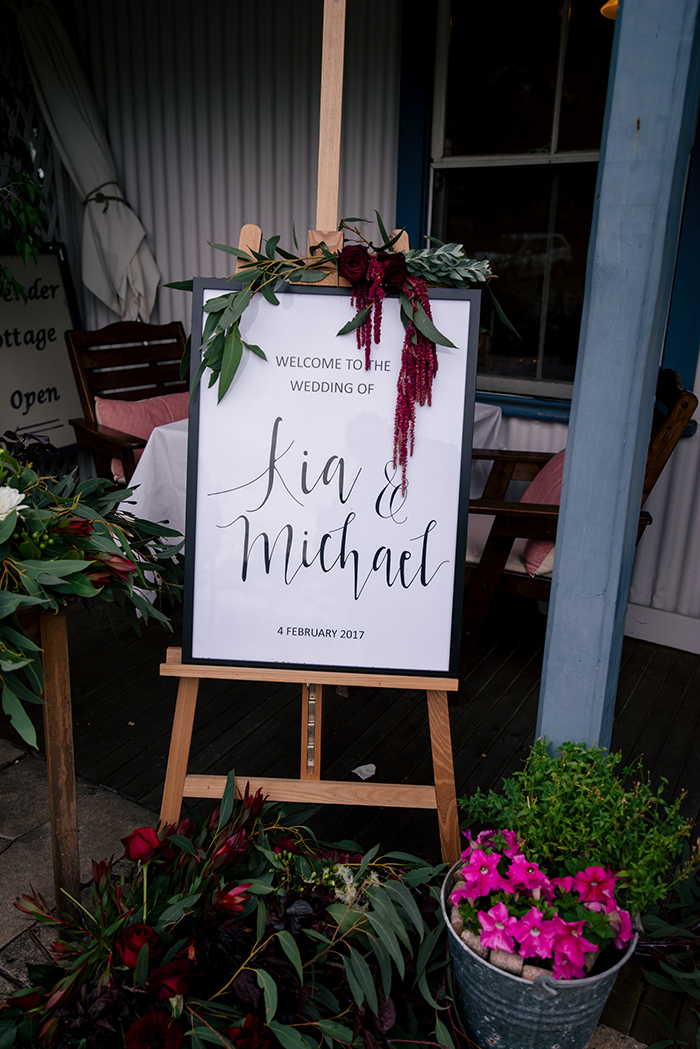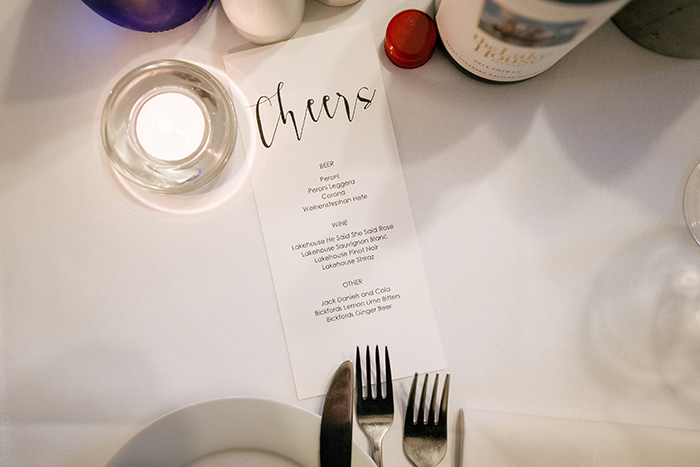 Photos from Kia & Michael's day were provided courtesy of Ben & Ebony and showcase the talented array of local wedding vendors on offer in the Great Southern.
Photography Ben & Ebony // Celebrant Sarah Thomson Celebrant // Rings Mark Blyth Fine Jewellery // Florist & Stylist Wild Flos // Venue Lavender Cottage // Catering DLVD. // Wedding Gown Donna T // Dresses Reformation // Suits Tarocash // Hair Headcase // Makeup Artist Carly from The Temple Spa Boutique