Albany's premier wedding ceremony and reception venue, nestled in the heart of the great southern region.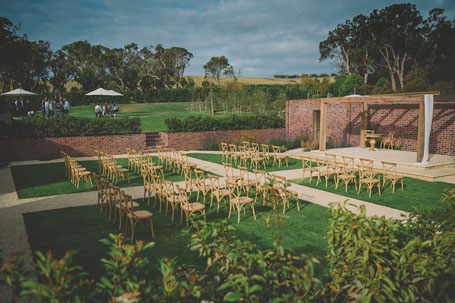 Enchanting and professionally designed gardens, providing you with a fairy-tale setting for a truly exclusive and memorable dream wedding. Enjoy our sunken ceremony garden; beautiful garden choices for your pre- reception; thousands of photo opportunities for your photographer; your reception in our divine reception venue and our exquisite service.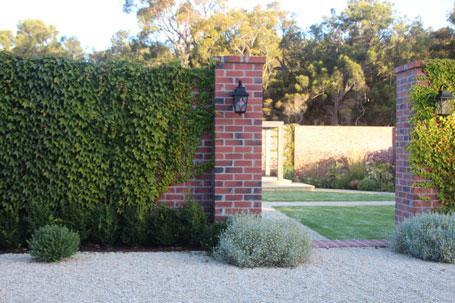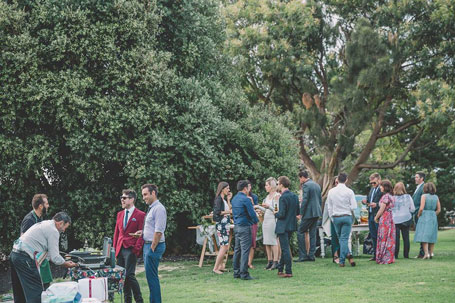 THE VENUE
In The Gardens at Bullimah, everything is on site. You can hold your ceremony and reception in one location, which means less coordination is required for you and your guests. The whole day simply flows from morning preparations to ceremony to cocktail hour to the reception. You don't have to spend extra budget on limousines or cars and there is no need to go off-site, away from your guests, for your photo shoot. Whilst you and your photographer are exploring the magical photographic moments available to you, your guests can be enjoying cocktails on the lawn, playing lawn games or exploring the garden.
The Gardens at Bullimah as we have all contingencies covered. You can have an outdoor or indoor ceremony, an outdoor or indoor reception or a combination that suits your needs. You can utilise the dining spaces of 'Potter's Well' with some guests enjoying an after dinner drink on the deck, looking out over our ornamental lakes, whilst other guests are cutting up the dance floor inside and still others are enjoying the outdoor courtyard. A bar, furniture, linen, crockery and cutlery, sound systems and your dance floor, are all provided. We have done the work for you. Of course if the weather decides to be inclement then an indoor ceremony is lovely behind large panes of glass beneath a stunning cathedral ceiling within the cosy walls of Potter's Well. (Opening Spring 2019)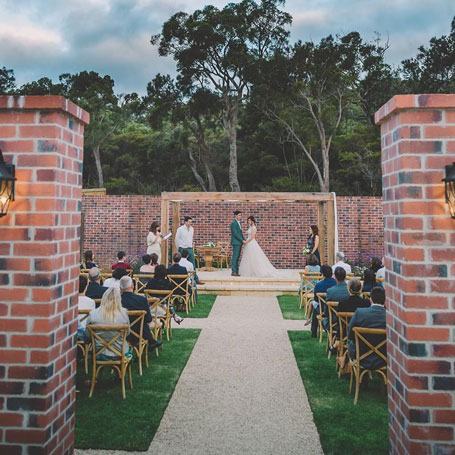 THE CEREMONY
The Sunken Garden is a truly beautiful place to say your vows to the person you love. At various times of day the sun provides rays and halos that photographers delight in. If you prefer to be married at dusk, the garden, steps and arbour are lit to create a magical air. The karri arbour which is built over a limestone stage can be draped in flowers, foliage or fabric of your choice or just left in its raw and beautiful natural state.  The Sunken Garden holds approximately 150 guests  We can also arrange alternate beautiful spaces in our gardens for your ceremony.
Our professional staff will work closely with you to ensure your wedding day is truly YOUR DAY.
ACCOMMODATION : LINK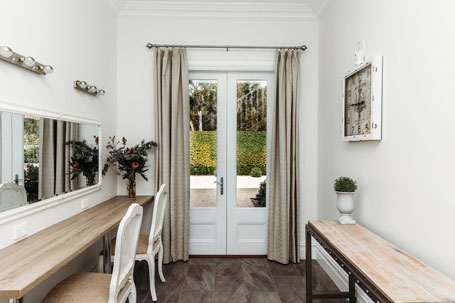 PHOTOGRAPHY Krysta Guille Photography