Albany's premier wedding ceremony and reception venue with accommodation, nestled in the heart of the great southern region.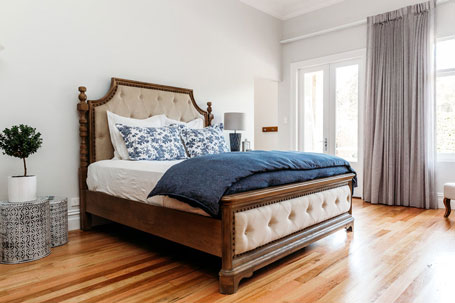 Enchanting and professionally designed gardens, providing you with a fairy-tale setting for a truly exclusive and memorable dream wedding. Enjoy our sunken ceremony garden; beautiful garden choices for your pre-reception; thousands of photo opportunities for your photographer; your reception in our divine reception venue and our exquisite service.
Think contemporary luxe interiors set against a backdrop of stunning natural beauty or perhaps elegant city chic in the heart of the tranquil countryside – that's exactly what our gorgeous accommodation has to offer.
The onsite wedding suite is a beautiful option that means that you can just walk to your luxuriously appointed rooms after an exhausting and wonderful day. There is no need to hire a taxi or an expensive car. In the double bathroom Ivy Suite, you can relax in the deluxe stand-alone bath (or choose the second bathroom for a shower) before falling into the lavish and very comfortable king-sized bed.
Wake in the morning to the sound of birdsong and a sumptuously prepared breakfast that you will share as the first intimate breakfast as a married couple. Another option is to share your first breakfast with friends and family in either our dining area or as an outdoor BBQ or picnic.
The wedding suite also includes the Cypress Room and the Birch Room, both large and beautifully styled rooms, with spacious ensuite and separate toilet. Each room has access to a courtyard via divine French doors. Your wedding party or family may wish to use the rooms for dressing as well as for overnight accommodation.
A favoured space in the wedding suite is the wedding preparation room where your hair and make-up stylist can work their magic. You can step straight from this room, through the double French doors, down the pathway into the sunken garden and onto the 'stage' so you will be as fresh as possible for your big moment.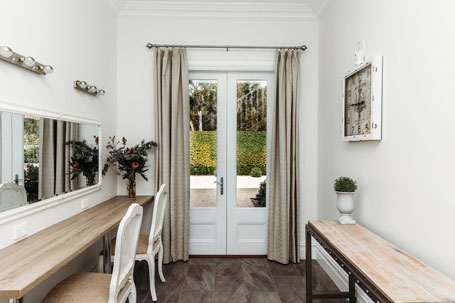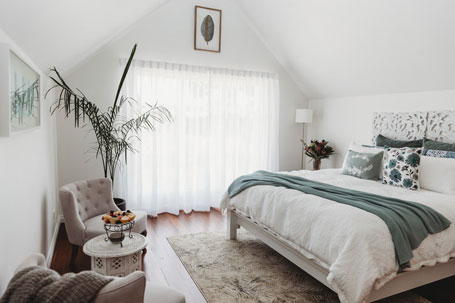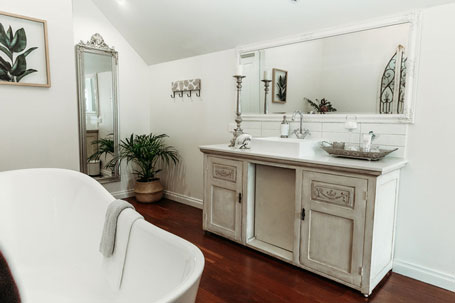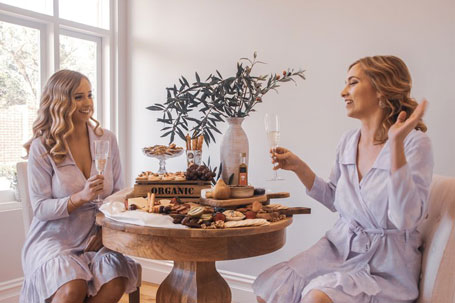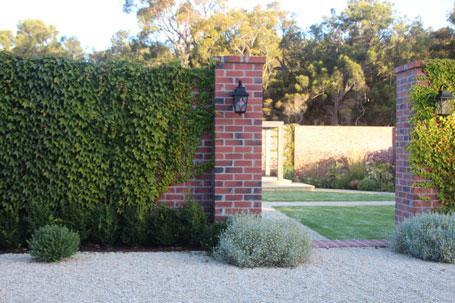 THE BULLIMAH GARDENS : VENUE LINK
Photography Krysta Guille Photography