Our market shop is located at 12 Caves Road, Abbey WA. located in the center of the wedding region with equal distance to Margaret River, Busselton, Dunsborough and the surrounding areas is our little piece of floral heaven.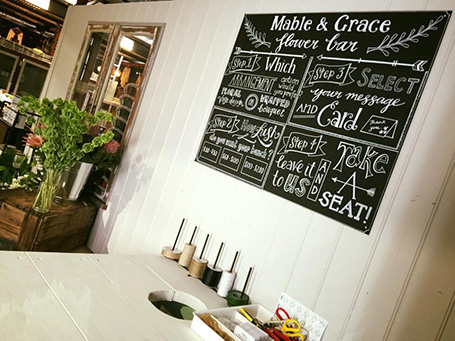 We invite you to pop in to say hi and have a chat about your event, wedding or private floral needs over a hot brew and embrace the scents of the  wholefood market around us. Fresh flowers by the stem or in a bunch are available weekly and we deliver to the entire South West Region. We have a small range of gifts and quirky bits and pieces available ranging from herbal teas, honey, bohemian beach towels and scented candles to organic skin care products.
We look forward to seeing you soon!