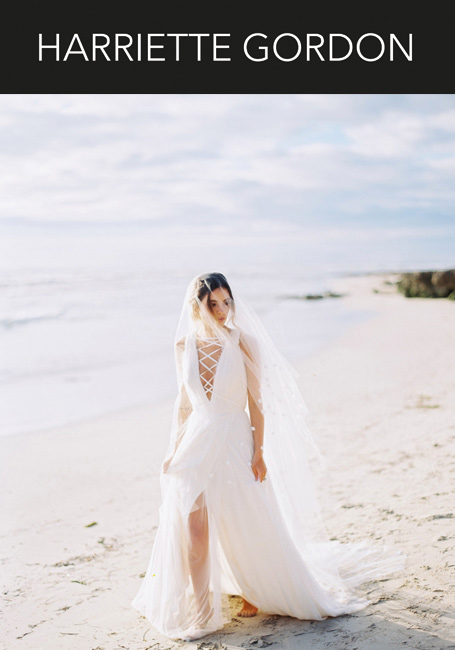 Harriette Gordon is a Fremantle based couture house.   Specialising in bespoke bridal gowns, bespoke leather jackets and made to measure high-end garments.   Classic, timeless, sophisticated, simple yet bold and parisian.
The design, make and fittings are all carried out at the studio located in the historic Princess Chambers building. With a background in high-fashion design, Harriette applies
traditional tailoring techniques with modern design.
An insouciant approach is taken in creating bridal gowns with couture detailing.  Alike a couture collection, every gown made has resemblances to ones made prior, however each gown is tailor made to measure, one of a kind and intricately designed to suit the client. Each gown is crafted with the finest heavy-weighted luxurious silks and Laces from around the world, in particular France.
Evening wear, ball gowns, cocktail dresses and high-end day wear can be designed to suit you personally and made to fit exact.
Please email studio@harriettegordon.com to enquire about your bridal gown or made to measure piece and to arrange an appointment to view the current works and samples in the studio.